Talent Management Asia - Malaysia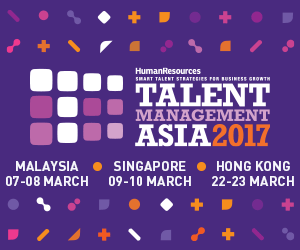 Talent management has moved away from the mere concept of managing talent and strategies on how to attract, retain and strengthen their skills. In today's world, talent management supports the organisation's overall objective of making money. To do this, we need a better understanding of costs as well as benefits associated with talent management to ensure the right decisions are being made.

The HR function today is more relevant than ever, with a view to helping organisations navigate through these tough times by leveraging the retention and engagement of high performers.

If you are interested in adding value to your business through your staff then this is the conference you should attend. Talent Management Asia 2017 brings you concepts and strategies in the form of real case studies, plenary sessions and highly engaging panel discussions.
Visitors
Only paid delegates - attendees profile:
• Chief talent officers
• Chief people officers
• Chief human resources officers
• Chief executive officers
• Chief operating officers
• Chief technology officers
• Human resources directors
• Heads of human resources
• Heads of talent acquisition
• Heads of rewards
• Heads of mobility
• Heads of talent management
• Heads of diversity and culture
• Senior HR managers
Exhibitors
HR service providers
EIN News
provides powerful, real-time media monitoring, news aggregation & syndication services. Read the latest news about this topic. See: