Learning & Development through Digital Transformation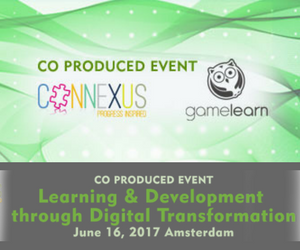 The Corporate L&D Summit is a cross-industry event which will bring together learning and development professionals and eLearningcexperts from FMCG, Energy, Pharmaceutical, Automotive, Telecom, Finance and Technology sector. The conference offers a unique opportunity to network and benchmark with key decision makers of L&D, and grants an excellent platform which will provide you with particular tools, how-to's, technologies and case studies to get you ahead of the game in Corporate Learning.
Visitors
KEY BENEFITS OF ATTENDING
• Take part in our special discussion about the future of L&D Department
• Outline compensation and benefits potentials
• Be up-to-date with the new trends of Corporate Education
• Discuss best practices on Employee Engagement
• Learn about new Learning Strategies such as Flipped Learning & JiTL
• Find out how to ensure data accuracy
• Get the latest information on Organization Maturity Rating
• Optimize your HR numbers
• Explore Horizontal and Vertical Development Programs
• Get familiar with the different Generation Approach to maximize your workforce
• Share your toolkit on Social Learning and learn from trendsetters
• Do not miss out the new Filed Learning Technologies
• Benchmark your internal communication and improve with the help of marketing peers
• Meet and get connected with leading players in Corporate Learning
• Gain insight into the Next Generation HR Cloud Services

Exhibitors
Chief Learning Officers, Chief HR Officers, Chief People Officer, CEOs, SVPs & Vps & Heads& Directors of: L&D, HR, People Performance, Talent Management, Innovation and eLearning, HR Analytics, HR Reporting, Employee relationships, HR Strategy & Operations, Change Management, and various HR professionals.
EIN News
provides powerful, real-time media monitoring, news aggregation & syndication services. Read the latest news about this topic. See: